News & Events

Back to New Items
New Roshei Yeshiva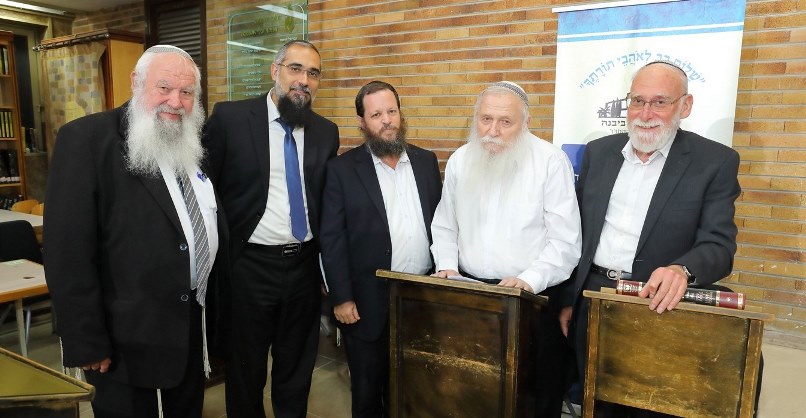 This week the Yeshiva celebrated the investiture of the new Roshei Yeshiva, HaRav Aharon Friedman and HaRav Gavriel Saraf. The Bet Medrash was filled to capacity as the memorable event was attended by the talmidim, alumni, and supporters of the Yeshiva including the Rosh Yeshiva of Yeshivat Har Etzion, HaRav Yakov Meidan.

In addition, the Yeshiva was honored to hear words of Torah and inspiration from Nasi HaYeshiva HaRav Mordechai Greenberg, Mashgiach Emeritus HaRav Avraham Rivlin as well as the Rosh Yeshiva of Yeshivat Ohr Etzion, HaRav Chaim Druckman.

The ceremony was a milestone in the Yeshiva's history, as Rav Greenberg, himself an alumnus of the Yeshiva and close student of the founding Rosh Yeshiva, Rav Chaim Yaakov Goldvicht, served as Rosh Yeshiva for twenty three years. Our Talmidim truly experienced the Shalshelet Hamesorah of this historic Yeshiva.